October 6, 2021: Duplicate Projects, Master Information Completion Percentage and bug fixes.
Duplicating Projects:
We are adding new functionality to duplicate projects. Duplicating projects are useful in multiple scenarios including when you get an Additional Information (AI) request for which you only need to make changes to specific sections.

When you duplicate a project, you are still in control of which section(s) you want in the new duplicated project. You can also choose whether you want to copy files and/or the Appendix when duplicating the project. Follow the steps below to duplicate a project: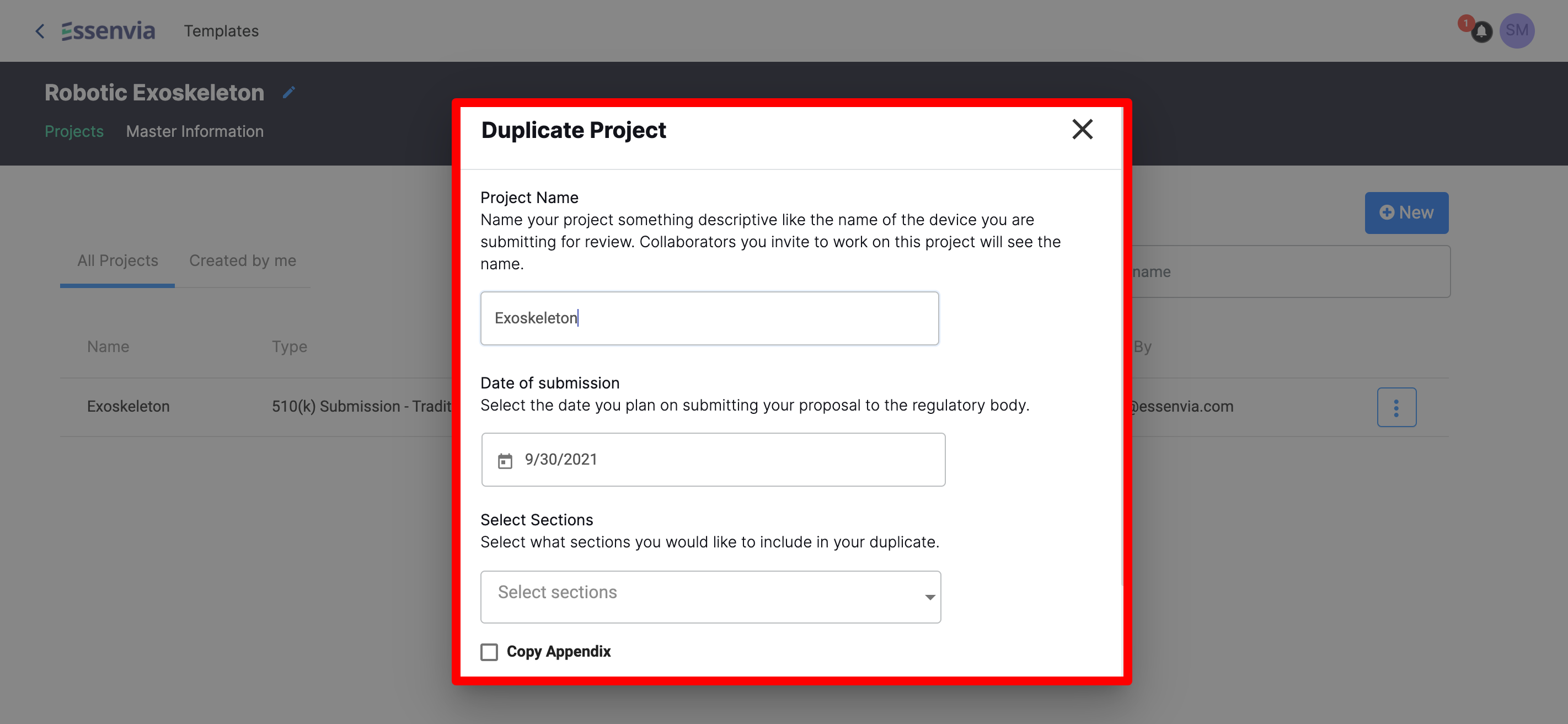 Navigate to the "Projects" screen within a Space

Click on the 3-dot menu on the right of the project you want to duplicate

Choose "Duplicate" from the menu that opens up

Fill in the details for your duplicate project including the sections you want to duplicate

Click "Continue"
Master Information Completion Percentage

Completing Master Information is a critical step before you start working on any submission related to your medical device. In this release, we have added a way for you to view the completion percentage for each of the below sections within Master Information.

General Information

Device Information

Regulatory Information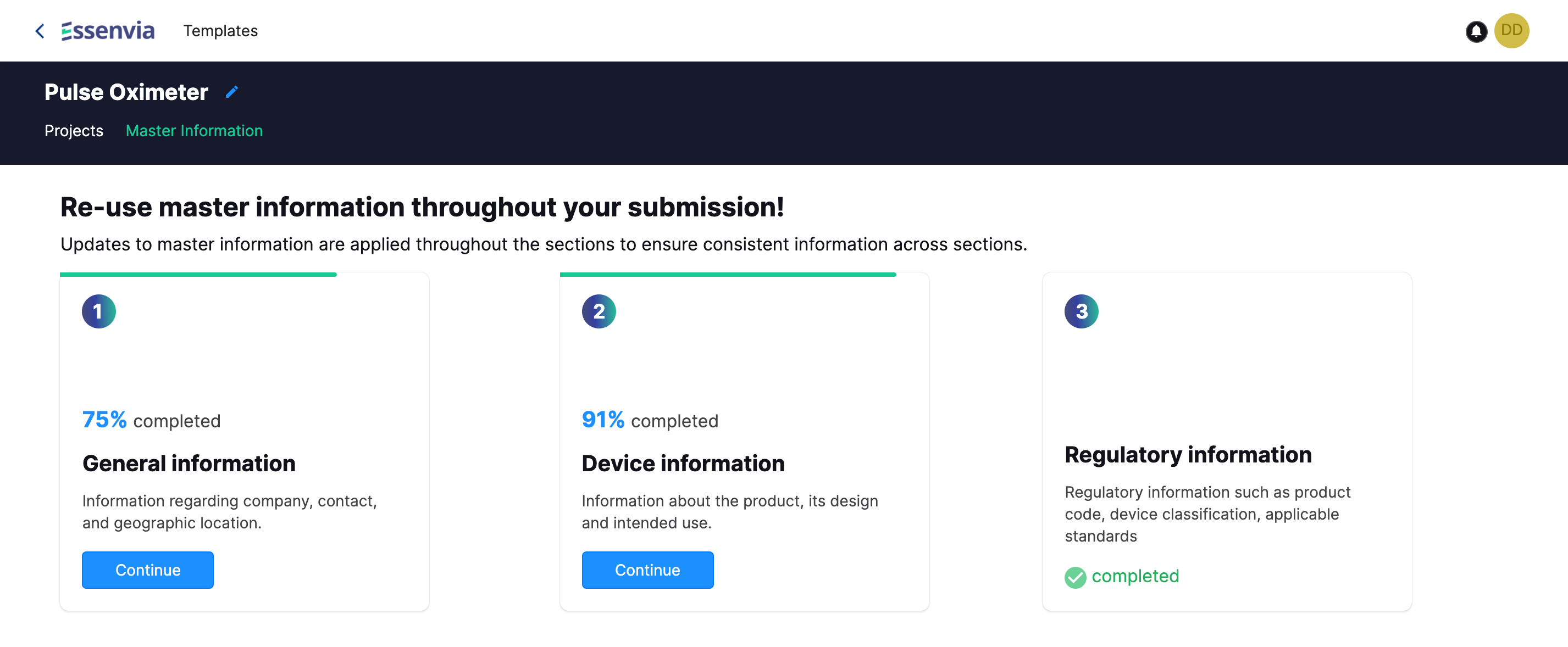 Bug Fixes

We are also releasing a few important bug fixes with this release. The key bugs fixed with this release include:

Access to Letter to File projects

Publishing to PDF after reordering sub-sections
Related Articles

October 12, 2021: Changes to file upload process, visual changes to Items linked to Master Information and more.

Changes to File Upload Process We have revamped the file upload process to include a visual update as well as the ability to tag files based on document type. The changes have been made to the file upload process within a section as well as on the ...

Projects

Regulatory Document authoring on Essenvia is made specifically to streamline and comply with requirements for regulatory authorities. Document authoring on Essenvia is designed at three levels: 1. Projects 2. Sections and Sub-Sections 3. Text area ...

November 22, 2021: Virtual Assistant for Master Information, embed a project as a section and more.

Virtual Assistant for Master Information We have added a virtual assistant to Master Information similar to the authoring environment. The virtual assistant provides contextual tips and best practices to populate the section you are working on. To ...

Understanding Master Information

What is Master Information (MSI)? Master information (MSI) is a collection of the most common "mandatory attributes" used in regulatory documentation across the medical device lifecycle. MSI was carefully designed to combine fields across three ...

General Information

The General Information category in Master Information contains the following attributes to be completed by the user. Geographic Location Company Information Contact information