Review Incomplete Fields

Regulatory Specialists are used to spending time reviewing and proofreading the submission to ensure they did not miss out filling up details in any part of the submission. This process is time-consuming and error-prone since it is easy to miss empty fields whether it is a specific field in a template, a cell within a table, or an entire text section. Missing a mandatory field in the submission might lead to the submission getting rejected by the regulatory authorities.

We are introducing a way to ensure you can review ALL of the incomplete fields across your submission. Before you generate the PDF for submission to the regulatory authority, you can click on the "Review" button in the authoring environment and easily review all of the incomplete fields in the section. The incomplete fields list is comprehensive and includes any text fields, table cells, required images, sub-sections, etc.

To view incomplete fields, click on "Review" in the right-hand sidebar in the authoring environment.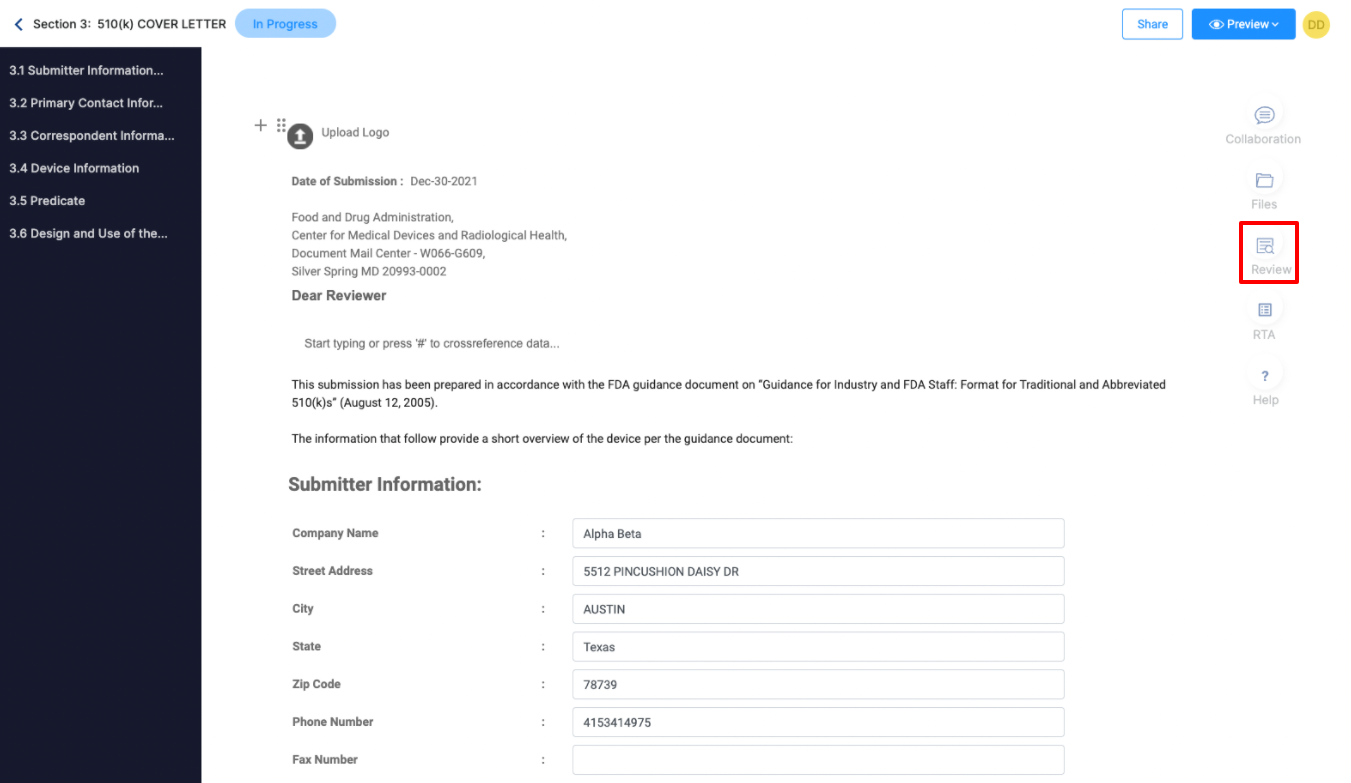 Once you click Review, all the incomplete fields will be displayed with a '!' icon next to the field that is incomplete: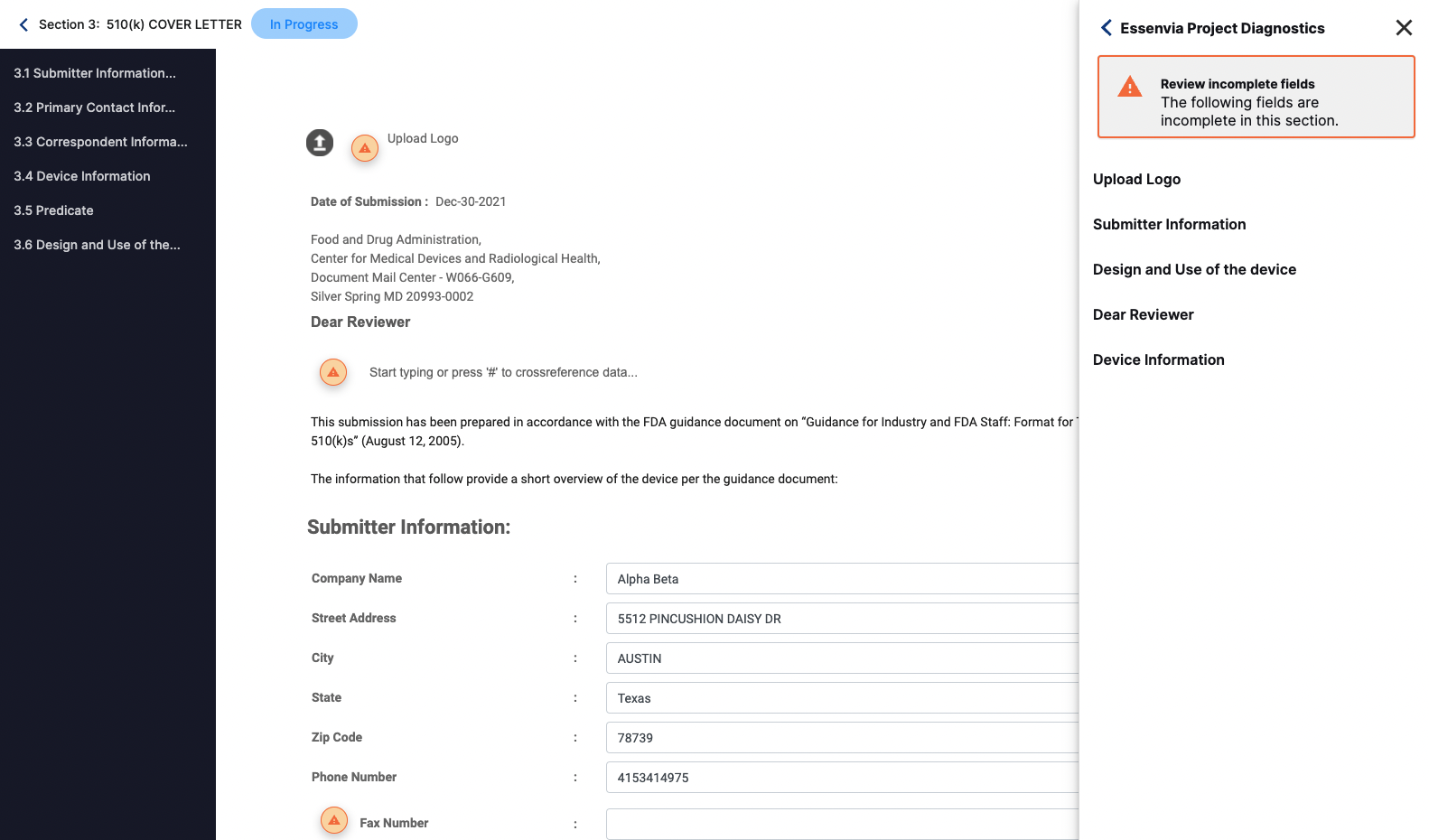 Files at the Space level

Files are an integral part of a submission. As the device moves through different stages of its life-cycle, the number of files associated with the device grows exponentially. We are introducing a new way to make it easier for you to be able to manage files within Essenvia - instead of uploading files for specific submissions, you can now upload files directly at the Space level and use it across any of the submissions (projects) for the device. This means that you can upload a logo file to the Space and use it for pre-submission and 510k and regulatory change assessment without having to upload the same file multiple times. This change also helps you upload the files to Essenvia as they are ready even if the submission is not actively being worked on.
Once your files are uploaded, you can filter files based on project, format, tag or by the user that uploaded the file.
You can access and upload files at the Space level using "Files" tab at the top-left of the page within a Space next to "Master Information":


Other changes:

Below are a few additional changes that were released:

Add Manufacturer, Contract Sterilizer, Contract Manufacturer, and Repackager / Relabeler in Master Information: You can now add these directly in Master Information within the "Contact Information" section


Changes to search for Regulatory Strategy in Master Information: we have made under the hood improvements to regulatory strategy information within Master Information so that you can now search faster for the below using keywords:


US FDA

Predicate Device using either K Number or Device Trade Name

Product Category/Group using either Product Code or Common Name

Guidance Documents


EU


Guidance Documents

GMDN Code

Bug fixes: We fixed a few minor bugs in this release.